Artist

| Siegfried Neuenhausen (*1931)
https://www.artist-info.com/artist/Siegfried-Neuenhausen
Artist Portfolio Catalog Overview\ 1
Siegfried Neuenhausen

Verschiedene Titel

0
Exhibition at Galerie Kasten - Mannheim
Exhibition at Galerie Kasten - Mannheim
SIEGFRIED NEUENHAUSEN
Die kleinen Bronzen
10. November bis 21. Dezember 2002
Galerie Kasten - Werderstrasse 18 – D-68165 Mannheim - Telefon +49 (0) 621 - 40 70 38

Siegfried Neuenhausen gehoert zu den Eckpfeilern der figurativen Plastik in Deutschland. Ende der sechziger Jahre wurde er mit seinen farbigen Kunststoffplastiken von gefesselten und gefolterten Koerpern und Gliedmaßen als politisch engagierter Kuenstler bekannt, der im Stil des Kritischen Realismus Diktatur und Folter anprangerte. Andere Arbeiten zeigen einen zivilisationskritischen Ansatz, der in den siebziger und achtziger Jahren in Plastiken und Grafiken so wie in Arbeitsprojekten in Gefaengnis und Psychiatrie zum Hauptthema wurde. Seit den spaeten siebziger Jahren hat Siegfried Neuenhausen eine grosse Anzahl von Kleinbronzen geschaffen. Es sind Entwuerfe, Modelle, Skizzen, die sich im Laufe der Jahre zu einer Gestalt gewordene Ideensammlung verdichtet haben. Jede der Figuren oder Figurengruppierungen sind autonome Stuecke, die fuer sich selbst stehen aber pars pro toto, in ideeller Form wiederum, die laengst nicht abgeschlossene  Werkgruppe repraesentieren. Das Gemeinsame, wenn so will, konzeptuelle Moment, ist die Machart. Alle Figuren sind in einer goldfarbenen Bronze gelassen und nicht unterschiedlich patiniert. Das Material wird zum stillistischen Moment, das alle Figuren jenseits aller vorhandenen Unterschiede, formal wie inhaltlich verbindet. Der materialaesthetische Gleichklang ist aber letztlich nur eine aeusseres Merkmal, das auf die Verwandtschaft in der gemeinsamen kuenstlerischen Herkunft verweist. Jede Figur ist, wenn man so will, eine in sich angelegte Kurzgeschichte, ein Metapher, die in bildhaft verdichteter Form, den Blick auf Befindlichkeiten des menschlichen Daseins lenken will. Es sind Aspekte des Lebens in gleichnishaften Bildern, die Siegfried Neuenhausen Gestalt werden laesst. Physische wie psychische, historische wie alltaegliche, politische wie soziokulturelle Aussagen, die plastisch auf den Punkt gebracht werden. Siegfried Neuenhausen versteht das Besondere in eine allgemeingueltige, formgewordene Aussage zu verdichten und gibt so dem Betrachter die Moeglichkeit, sich mit den Arbeiten zu identifizieren. Alle Figuren zusammen gleichen den Facetten des Lebens, die mit dem Mass an er-und gelebter Erfahrung wachsen. Die Werkgruppe der "kleinen Bronzen" ist ein metaphorisches Spiegelbild unserer Zeit in der ein jeder sein ganz persoenliches Spiegelbild wiederfinden kann.

Biography
Biography
1931   in Dormagen geboren
1952 - 59    Studium an der Kunstakademie  Duesseldorf
1956 – 60   Stipendium der Studienstiftung des Deutschen Volkes
1964        Professor an der Kunsthochschule Braunschweig
1980         Preis fuer " Kunst im oeffentlichen Raum" Juniorwerke Goslar
1983         Erwerb und Ausbau der Kornbrennerei Hannover-Hainholz
1985 - 88    1.Vorsitzender des Deutschen Kuenstlerbundes
1986        Kunstpreis des Stadtsparkasse/Kunstverein Hannover
1988        Bundesverdienstkreuz 1. Klasse
1989        Kunstpreis der Niedersaechsischen SPD-Landtagsfraktion
1990        Gastprofessur in San Antonio/ Texas
1996        Gastprofessur in Bandung ( Indonesien)

Solo Exhibitions (selection)
Solo Exhibitions (selection)
1968        Von-der-Heydt-Museum Wuppertal
1969      Neue Galerie Sammlung Ludwig, Aachen
1971        Staedtisches Museum Bochum
1972        Kunsthalle Kiel ( zusammen mit E. Wortelkamp)
1972        Karl-Ernst-Osthaus-Museum  Hagen
1972        Kunstforum Rottweil
1973        Folkwang-Museum  Essen
1973        Rheinisches Landesmuseum Bonn
1973        Herzog-Anton-Ulrich-Museum Braunschweig 
1973        Staedtisches Museum Zons
1975        Neue Gesellschaft der Bildenden Kunst Berlin
1979        Kunstverein Hannover ( Bildhauerprojekt JVA Bremen)
1979        Haus am Waldsee Berlin ( Bildhauerprojekt JVA Bremen)
1983       Kunstverein  Hannover ( Bildhauerprojekte Psychiatrie Wunstorf und Hamburg)
1988       Kunstverein Salzgitter
1990       Staedtische Galerie Poznan ( Polen)
1990       Art Institute San Antonio / Texas)
1991       Moody-Gallery Houston
1996       Kunstverein Wolfenbuettel
1997       KUMHO-Museum Seoul ( Korea)
1997       Staedtische Galerie Kubus Hannover
1999      Versandhalle und Haus Hartmann  Gevenbroich
1999      Friedrich-Ebert-Stiftung Bonn
2000      Bomann-Museum Celle mit Sammlung Robert Simon ( Bildhauerprojekt JVA Hannover) 
2001      Moenchehaus-Museum Goslar
2001      Roemer-und Pelizaeus-Museum Hildesheim ( Bildhauerprojekt JVA Hannover)
2001      Kunstverein Klingen ( Bildhauerprojekt JVA Hannover)
2002      Kunstverein Oerlinghausen
2002      Galerie Kasten Mannheim

Sculpture Commissions
Sculpture Commissions
1978/79    Steinskulpturen mit Gefangenen der JVA Bremen-Oslebshausen
1979        Gruendung der staendigen Bildhauerwerkstatt in der JVA Bremen-Oslebshausen
1982        Keramikskulpturen mit psychisch Kranken im Allg. Krankenhaus Hamburg-Ochsenzoll
1982        Steinskulpturen und Malereien mit psychisch Kranken im Krankenhaus Wunstorf
1983        Keramikstele mit Bewohnern des Altenheimes Geibelstrasse in Hannover
1984         Keramik in der forensischen Abteilung  im Allg. Krankenhaus Hamburg-Ochsenzoll
1989         Mosaiken mit geistig Behinderten fuer den Neubau der Lebenshilfe in Braunschweig
1999         Holzskulpturen ( "Bauarbeiter") mit Gefangenen der JVA Hannover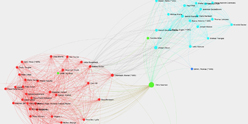 Interested in discovering more of this artist's networks?
3 easy steps: Register, buy a package for a visualization, select the artist.
See examples how visualization looks like for an artist, a curator, or an exhibition place: Gallery, museum, non-profit place, or collector.

Exhibition History

SUMMARY

based on artist-info records. More details and Visualizing Art Networks on demand.
Venue types:

Gallery

/

Museum

/

Non-Profit

/

Collector

Exhibitions in artist-info
38 (S 9/ G 29)

Did show together with

- Top 5 of 768 artists
(no. of shows) - all shows - Top 100

Exhibitions by type

38: 3 / 11 / 24 / 0
Venues by type

29: 3 / 9 / 17 / 0
Curators
12
artist-info records
Apr 1958 - Nov 2020

Countries

- Top 1 of 1
Germany (34)


Cities

- Top 5 of 24
Hannover (5)
Hamburg (4)
Berlin (3)
Leverkusen (2)
Duisburg (2)


Venues

(no. of shows ) Top 5 of 29
| | | |
| --- | --- | --- |
| | | Curators (no. of shows) Top 5 of 12 |