Artist

| Wilhelm Loth (1920 - 1993)
https://www.artist-info.com/artist/Wilhelm-Loth
Artist Portfolio Catalog Overview\ 1
Wilhelm Loth

Signal anthropomorph

1960
Biography
Biography
Der 1920 in Darmstadt geborene Wilhelm Loth gehört der Generation an, deren Ausbildungszeit vom Zweiten Weltkrieg überschattet wurde. Zur Spezialisierung auf die Bildhauerei von Käthe Kollwitz in Berlin ermutigt, konnte er erst als 27-jähriger sein Studium in Darmstadt fortsetzen.

Bereits 1958 wurde Loth als Lehrer einer Bildhauerklasse nach Karlsruhe berufen, zwei Jahre später erfolgte die Ernennung zum Professor. Nahezu drei Jahrzehnte lang bestimmte er die Geschicke der Akademie in Karlsruhe mit. In diesem langen Zeitraum unterrichtete er zahlreiche Kunststudenten. Mit bedeutenden pädagogischen Fähigkeiten begabt, erkannte und förderte er die individuellen Fähigkeiten seiner Schüler wie Franz Bernhard, Jürgen Goertz, Jörn Kausch, Robert Schad oder Elisabeth Wagner, die unterschiedlichste künstlerische Auffassungen zwischen Gegenständlichkeit und Abstraktion, zwischen Expressivität und konstruktiven Tendenzen vertreten.

1993 starb der Künstler in Darmstadt.
About the work (deutsch)
About the work (deutsch)
Ausstellung in der Städtischen Galerie Karlsruhe vom 30. Juni bis 26. August 2001

Torso der Frau
Wilhelm Loth war einer der bedeutendsten deutschen Bildhauer der Nachkriegszeit. In fünf Jahrzehnten schuf er ein umfangreiches, konsequentes und unverwechselbar eigenständiges Werk, das sich immer einem Thema widmete: Der Darstellung der menschlichen Gestalt - genauer des weiblichen Körpers als Torso. Die Ausstellung der Städtischen Galerie breitet in Karlsruhe zum ersten Mal sein gesamtes bildhauerisches Schaffen in allen Werkphasen aus. Anhand von ca. 60 Plastiken und Reliefs wird Loths künstlerische Entwicklung zwischen Gegenständlichkeit und Abstraktion nachgezeichnet. Darüber hinaus werden Gemälde, Zeichnungen und Fotografien des Künstlers gezeigt.

Von einigen frühen naturalistischen Zeichnungen abgesehen, suchte Loth nach der zeitlosen, allgemeingültigen Darstellung des weiblichen Körpers. Seine innovative künstlerische Kraft ließ ihn immer wieder zeitgemäße Formulierungen des Themas finden. Die ersten Figuren, die nach dem Zweiten Weltkrieg entstanden, zeichnen sich durch betonte Formvereinfachung aus. Alles Illusionistische, Erzählerische, Pathetische entfiel. Sowohl in den Bronzen als auch in den Terrakotten interpretierte er die Figur als Gefäß.

Um 1957 wandelt sich seine Formensprache grundsätzlich. Er entfernt sich entschieden vom klassischen Menschenbild und interpretiert den Körper als kantiges Gestein. Die Arme werden in zeichnerische Kürzel verwandelt. Diese Formensprache behält er auch während seines Aufenthaltes in der Villa Massimo in Rom bei. Von dort zurückgekehrt, werden die Strukturen weicher, runder, und es entstehen 1960 drei Arbeiten mit dem Titel »Huldigung an Bernini«, in denen Erinnerungen an die sinnlichen, bewegten Plastiken des römischen Bildhauers des 17. Jahrhunderts, in Loths Formensprache umgesetzt, mitschwingen.

Das Fragmentierte als Gestaltungselement verstärkt Loth in den späten 60er Jahren, indem er stark ausschnitthaft Körperpartien in strenge kubische Formen einbeschreibt.

Einen zusätzlichen gestalterischen Reiz bietet der lebhafte Kontrast der weichen Körpermodellierung gegen die klare stereometrische Form.

Mit dem »Gespreizten Torso« aus dem Jahre 1972, dem Inbegriff sinnlicher, praller Lebensfülle, beginnt eine neue Werkphase des Künstlers, in der er sich wieder dem klassischen, realistischen Menschenbild zuwendet, das jedoch immer Torso bleibt.

Wilhelm Loths Schönheitsideal war weit entfernt von den gängigen Vorstellungen, wie sie in den Medien propagiert werden. Er schrieb: »Schönheit das ist für mich nicht eine vom Leben abgehobene Idealvorstellung, sondern ich suche sie in Formen, die das reale Leben anbietet und die für mich schön sind, weil sie lebensbejahend sind. Eine Schönheit, an der alle Frauen teilhaben können.«

Von dieser vitalen Kraft und lebensbejahenden Ausstrahlung ist auch seine letzte Großplastik beseelt, die den geradezu hymnischen Titel »An das Leben« trägt und 1986 entstand.
Bibliography
Bibliography
Zur Ausstellung in der Städtischen Galerie Karlsruhe im Juni 2001 erscheint ein Katalog mit dem Werkverzeichnis der plastischen Arbeiten Wilhelm Loths zum Preis von 39,- DM.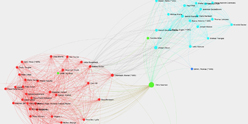 Interested in discovering more of this artist's networks?
3 easy steps: Register, buy a package for a visualization, select the artist.
See examples how visualization looks like for an artist, a curator, or an exhibition place: Gallery, museum, non-profit place, or collector.

Exhibition History

SUMMARY

based on artist-info records. More details and Visualizing Art Networks on demand.
Venue types:

Gallery

/

Museum

/

Non-Profit

/

Collector

Exhibitions in artist-info
54 (S 19/ G 35)

Did show together with

- Top 5 of 1373 artists
(no. of shows) - all shows - Top 100

Exhibitions by type

54: 16 / 12 / 26 / 0
Venues by type

38: 10 / 10 / 18 / 0
Curators
16
artist-info records
Jul 1941 - Jan 2013

Countries

- Top 2 of 2
Germany (50)
Italy (2)


Cities

- Top 5 of 23
Frankfurt am Main (9)
Darmstadt (7)
München (6)
Berlin (6)
Wiesbaden (3)


Venues

(no. of shows ) Top 5 of 38
| | | |
| --- | --- | --- |
| | | Curators (no. of shows) Top 5 of 16 |