Artist

| Frank Horvat (*1928)
https://www.artist-info.com/artist/Frank-Horvat
Artist Portfolio Catalog Overview\ 1
Frank Horvat

Arbres. P - Peupliers (aspen)

1983
About the work (deutsch)
About the work (deutsch)
"Aus dem Leben der Bäume"
mit Frank Horvat (F), Arno Jansen (D), Thomas Kellner (D), Jörg Amsel (D), Susanne M.-Tane (D), Lutz Matschke (Arg), Christoph Heidelauf (D), Herman Pivk (Slo)

Eröffnung am Freitag, den 6. August 1999,19.00, Ausstellungsdauer bis 3. September 1999
in focus Galerie Burkhard Arnold, Köln

"Der Baum ist eines der großen Sinnbilder des Lebens, ihr größtes vielleicht. Zu allen Zeiten ist er daher von Menschen und Völkern bewundert, geehrt und auch verehrt worden. Ehrwürdig erschienen Höhe und Tiefe, vielhundertjähriges Alter, majestätischer schutzspendender Wuchs." (Ernst Jünger)

350 Millionen Jahre bevor Menschen lebten, bedeckten bereits riesige Wälder unseren Planeten. Der eigentliche Wald ist Urwald, chaotisch undurchdringlich. Er ist uns nur noch in den tropischen Regenwäldern des Amazonas und in einzelnen Regionen Afrikas und Südostasiens gegenwärtig. Unsere heutigen Wälder sind Holzäcker, unsere Landschaft geformte Natur. In nur wenigen Jahrhunderten, besonders in den letzten Jahrzehnten hat der Raubbau an der Natur, besonders am Wald zu verheerenden Folgen geführt. Die Bedrohung der letzten europäischen Mischwälder ist dramatischer als vielfach angenommen und Saurer Regen hat ganze Waldregionen im Schwarzwald und Bayerischen Wald befallen.
Der Mensch hat sich die Erde untertan gemacht, doch dabei die Natur vergessen.

Acht Photographen/innen sind in der Ausstellung "Aus dem Leben der Bäume" mit verschiedenen künstlerischen Strategien der Frage nach den Wechselbeziehungen zwischen Baum und Mensch nachgegangen und ihre Arbeiten werden in dieser Ausstellung spannungsvoll gegenübergestellt.
Während der französische Meisterphotograph
Frank Horvat auf der Suche nach der Schönheit der Natur ist und die emotionale Wirkung von Bäumen und Baumgruppen auf den Menschen untersucht, zeigt
Herman Pivk aus Slovenien die Wunden, die der Krieg in der Natur hinterläßt. In Reih und Glied stehen die Bäume in
Christoph Heidelaufs Arbeit "Der Hauptmann und sein Regiment", in anderen Werken vermittelt er dem Betrachter mittels Collagen und Montagen neue Einsichten.
Susanne M.-Tane (mit schwarz-weißen Barytprints) und
Jörg Amsel (mit farbigen Ilfochrome Prints) arbeiten seriell und streng formal. Während Susanne M.-Tanes "Baumwesen" uns an menschliche Wesen erinnern, wirken die Photographien von Jörg Amsel durch extreme Ausschnitte und durch gezielt gesetztes, aber natürliches Licht mit ihren tiefen Schatten abstrakt.
Arno Jansens exzellente schwarz-weiß Prints erzählen von Baumwunden und chirurgischen Eingriffen, während 
Thomas Kellner mit blaugetonten Camera-Obscura Fotografien eingefahrene Sehweisen bricht.
Lutz Matschke ergänzt diese Ausstellung mit Photographien, die die Geschichte einzelner Bäume erzählen.

Die spezifischen Qualitäten der Werke dieser Ausstellung treten im Zusammenspiel deutlich hervor und zeigen auch in diesem Thema, daß in der Photographie reine Abbildung nur wenig besagt, jedoch das Zusammenspiel von Wirklichkeit mit kreativer Phantasie und Beherrschung der Technik zu beeindruckenden und überraschenden Ergebnissen führen kann.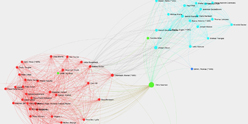 Interested in discovering more of this artist's networks?
3 easy steps: Register, buy a package for a visualization, select the artist.
See examples how visualization looks like for an artist, a curator, or an exhibition place: Gallery, museum, non-profit place, or collector.

Exhibition History

SUMMARY

based on artist-info records. More details and Visualizing Art Networks on demand.
Venue types:

Gallery

/

Museum

/

Non-Profit

/

Collector

Exhibitions in artist-info
23 (S 5/ G 18)

Did show together with

- Top 5 of 613 artists
(no. of shows) - all shows - Top 100

Exhibitions by type

23: 13 / 7 / 3 / 0
Venues by type

17: 7 / 7 / 3 / 0
Curators
3
artist-info records
Jan 1955 - Jul 2018

Countries

- Top 5 of 7
France (4)
Germany (3)
United States (3)
Italy (3)
Belgium (1)


Cities

- Top 5 of 14
Köln (7)
Paris (4)
Frankfurt am Main (1)
Berlin (1)
Leipzig (1)


Venues

(no. of shows ) Top 5 of 17
| | | |
| --- | --- | --- |
| | | Curators (no. of shows) Top 3 of 3 |
Insight Basic

Display the full interactive exhibition history and all related artist, exhibition venue, and curator pages for your research. The SUMMARY above shows today's available scope.
Insight Basic 10 Days USD 378 / EUR 394

Insight Basic 1 Day USD 42 / EUR 44

To use Insight Basic or Insight Analytics
Sign-up for free first
Insight Analytics
Use Analytics tools for more insight based on documented exhibitions. More details on your RESEARCH user page.
(Includes Inisght Basic)
COMING SOON